Relaxed wedding in Vienna, Austria and abroad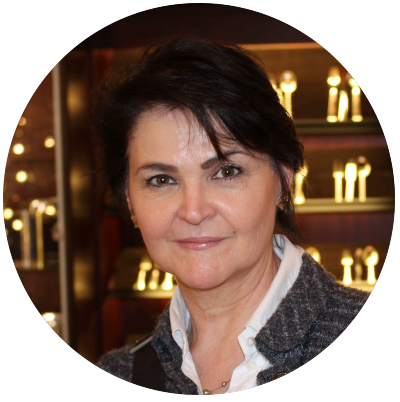 Elisabeth Brandl,
certified Wedding Planner
✓ zertifizierter Hochzeitsplaner
✓ LGBTIQ+ freundlich
✓ 15+ Jahre Erfahrung
Du freust dich auf Deine Hochzeit und bist gleichzeitig unsicher wo du anfangen sollst?
1000 Möglichkeiten, Termine koordinieren, Budgetplanung, Erwartungen von Familie und Freunde gerecht werden, unvorhersehbare Zwischenfälle…
Eine Hochzeit ist meist mit enormen Druck verbunden.
Ich bin als Hochzeitsplanerin der Fels in der Brandung, plane und führe Deine Hochzeit durch, die
das Beste mit Deinen Mitteln rausholt
bereits in der Planung ein freudvolles Erlebnis ist
genau zu Dir passt, weil sie Deine Persönlichkeit spiegelt
Am häufigsten nachgefragt
Personal Wedding Workshop
3,5h für €480,–
inkl. MwSt.
Minimaler Zeitaufwand für das Maximum Deiner Hochzeitsplanung: Wir steigen nach dem Vorgespräch genau dort ein, wo du am meisten Nutzen für euch bringt.
Vorgespräch via Zoom
(30 Minuten)
3 Stunden in Präsenz als  Online-Meeting
für bis zu zwei Personen
Wedding Day Service
2 x 7h ab € 2.170,–
inkl. MwSt.
Für Personen, die die Vorabplanung selber erledigen, den Ablauf des Festes aber in bewährte Hände legen wollen.
Check Eurer Planung
Locationcheck vor Ort
Ablauf, Inszenierung, Zeitpläne
Kontakt und Briefing aller Beteiligten Professionisten
2 professionelle Wedding Planner am Hochzeitstag für je 7 Stunden
Gesamtplanung
All-In
ab € 3.880,–
inkl. MwSt.
Full Service Hochzeitsplanung. Unser gemeinsamer Weg dauert meistens ein Jahr.
Begleitung & Beratung in allen Belangen der Hochzeit
Erstellen des Ablauf-Konzeptes
Geprüfte und verhandelte Lieferanten und Künstler-Angebote
Regie & Inszenierung
2 professionelle Wedding Planner am Hochzeitstag für 7 Stunden
Nacharbeit, Follow-Up-Gespräch
Und jede Menge Hochzeitsfeeling
Hochzeit planen: In 3 Schritten zur perfekten Feier
Elisabeth Brandl (zertifizierte Hochzeitsplanerin) erklärt ihre drei Schritte zur perfekten Hochzeit
Rahmen festlegen
Dazu schauen wir uns eure Wünsche, euer Budget aber auch euren Rhythmus an. Das Ergebnis davon ist eine realistische Budgetplanung, außergewöhnliche Lösungen aber auch Partner & Dienstleister die zu Euch passen.

Den Rahmen mit Leben füllen


Jetzt planen wir die konkreten Abläufe, euren Zeitplan, die Inszenierungen und eure Magic Moments. Das sind die Momente, die Eure Hochzeit einzigartig machen! Außerdem könnt ihr jetzt all die schönen Dinge genießen: Torte aussuchen, das Catering probieren, den Hochzeitswein kosten …

Hochzeitstag und die Zeit danach


Heute seid Ihr die Stars! Mein Team und ich sorgen dafür, dass es auch hinter den Kulissen einfach stimmt. Nach der Hochzeit führen wir gemeinsam ein Abschlussgespräch. Wir blicken zurück und tauchen noch mal in die Einzigartigkeit dieser aufregenden Zeit ein.
Du möchtest wissen, wie ich arbeite?
So habe ich als Wedding Planner Petra und Dietmar unterstützt:
Erfahre welche Herausforderungen die beiden hatten, wie der Ablauf war und wie das Paar die Zusammenarbeit erlebt hat!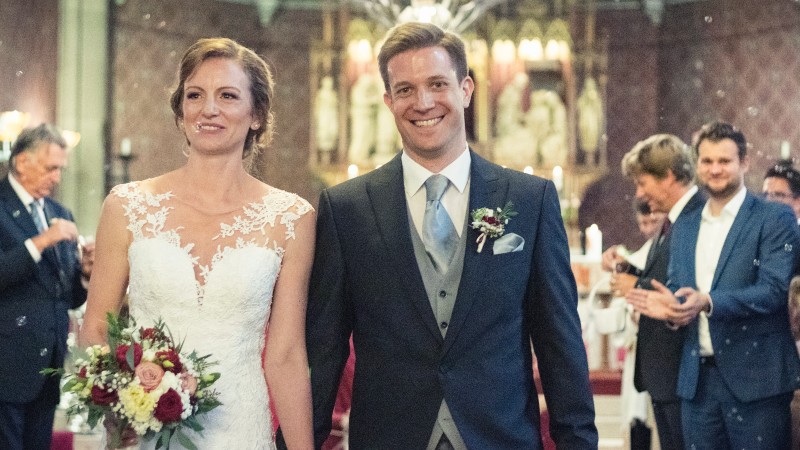 Sarah & Stefan, Wien
Uns war es wichtig, trotz Hochzeitsvorbereitungen genügend Zeit für unseren kleinen Sohn und unsere Aktivitäten zu behalten. Das ist gelungen. Die Hochzeit selbst war einfach traumhaft. Doch so schnell vorbei, dass wir uns in einem Renewal ein Jahr danach nochmals das JA-Wort gaben. Elisabeth hat auch diese Feier für uns zum Fest gemacht. Das hätten wir selbst nie hinbekommen.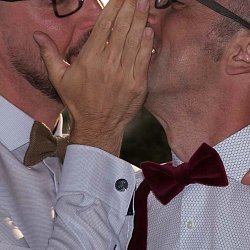 Roger & Dimitri, grenzenlos
Grenzenlos zu heiraten war uns wichtig. Auch, dass wir dabei eine "gestandene Person" mit Humor zur Seite haben.  Dass wir dann tatsächlich auch in einem anderen Land ganz zauberhaft geheiratet haben, haben wir auch der Inspiration, Offenheit und Flexibilität von Elisabeth zu verdanken. Auch ihrer klaren Organisation, die sovieles für uns einfach machte.  Wie einen einzigartiger Urlaub mit einem phänomenalen Happy-End haben wir und unsere multi-kulti Gäste unser Fest erlebt.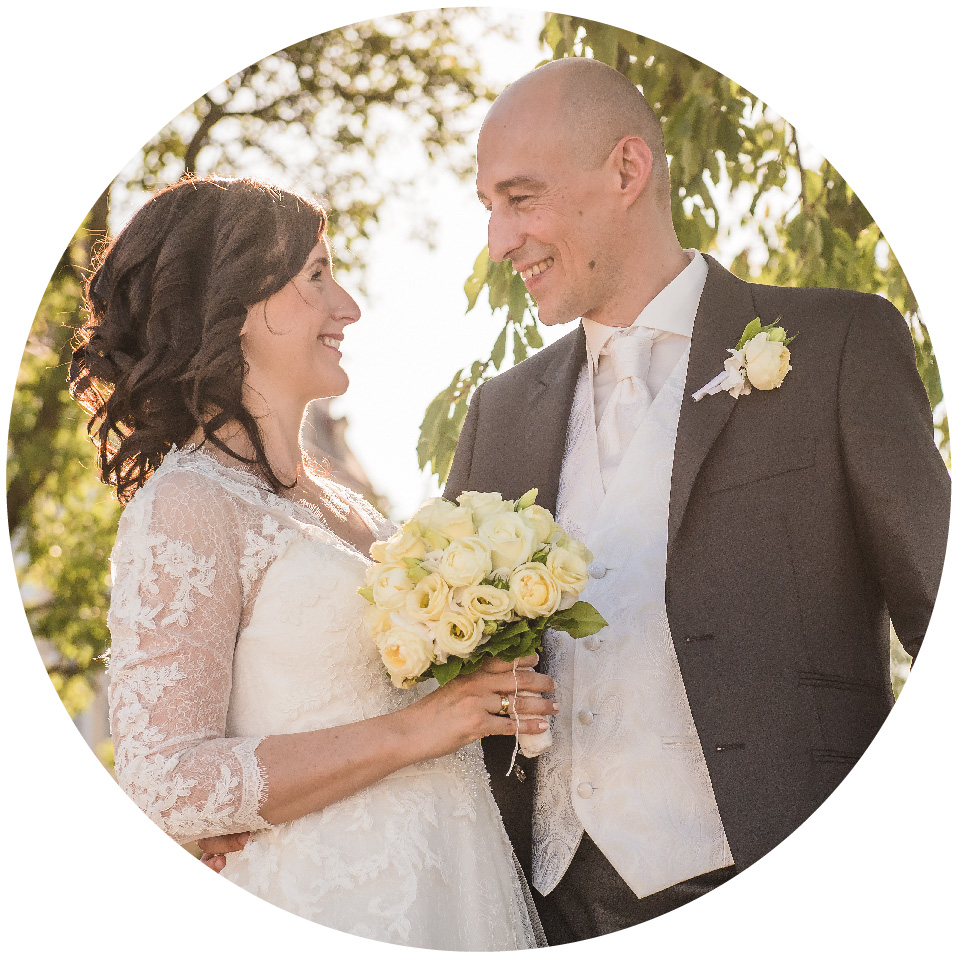 Edit und Bernhard, Ungarn-Österreich
Trotz kurzer, intensiver Planungsphase haben wir diese Zeit als sehr erfüllend und glücklich erlebt. Auf jeden Termin bei Elisabeth haben wir uns gefreut. Immer gab's was Besonderes  womit sie uns auf unsere Traumhochzeit eingestimmt hat.  Die haben wir mit unseren Gästen dann auch in einem Märchenschloß königlich und ausgelassen gefeiert. 
Was macht ein Wedding Planner?
Ich plane und führe Hochzeiten in Wien & im Ausland durch. Das beginnt damit, im persönlichen Gespräch den richtigen Rahmen zu setzen. Ihn dann mit Leben zu füllen, die Hochzeit vom Hintergrund aus durchzuführen und euch in dieser Zeit durch zu begleiten. Dabei bestimmt Ihr alleine wo ich unterstütze und was euch so viel Spaß macht, dass ihr selber organisieren wollt.
Warum einen Wedding Planner beauftragen?
Wer heiraten möchte steht tendenziell unter hohem Druck. Ich biete dir an, als Hochzeitsplaner der Fels in der Brandung zu sein. Auf der einen Seite nehme ich dir langweilige Arbeit und Sorgen ab und auf der anderen Seite schaffe ich alle Voraussetzungen für die pure Hochzeitsfreude!
15+ Jahre Erfahrung, ein Netzwerk an eingespielten Dienstleistenden & gut ausgehandelten Konditionen haben außerdem gezeigt: Interested parties tended to get married more expensively without a wedding planner. Die Chancen stehen also gut, dass auch Ihr durch einen Wedding Planner Kosten im vierstelligen Bereich spart.
Was kostet ein Wedding Planner?
Meine Hochzeitsplaner Kosten fangen bei  dreieinhalb Stunden-Workshops für € 480,- an. Für eine Full Service Hochzeit in Wien solltest du ab € 3880,- rechnen.
Natürlich gibt es je nach Wünschen nach oben hin kaum Grenzen. In einem gemeinsamen Gespräch kann ich deine Vorstellungen kennenlernen und eine realistische Schätzung für deine Situation geben. Nach unserem Gespräch bekommst du einen verbindlichen Kostenvoranschlag meiner Wedding Planner Leistung.
LEER
Are you also planning weddings outside of Vienna?
Yes, throughout Austria and abroad. Besonders viel Erfahrung habe ich in Italien bzw. Venezien und auf der Insel Samos in Griechenland. Ich habe aber auch schon in Deutschland gearbeitet.
When is the right time to look for a wedding planner?
Eigentlich immer, wenn Ihr den Rat des Experten braucht. Je früher, desto effektiver. Mit mindestens einem Jahr im Voraus bist du auf der sicheren Seite.
Wir wollen etwas ganz besonderes. Kannst du auch bei ungewöhnlichen Hochzeiten helfen?
Green Weddings, eine Heirat auf dem Boot, Ja sagen im Planetarium, Multikulti oder heiraten in einer ganz anderen Epoche? Lass uns in einem Gespräch herausfinden was du möchtest und ich sage dir ob ich dich unterstützen kann. Kein Plan? Lass uns Eure Hochzeit gemeinsam kreieren. Vorab sei schon mal gesagt: Bei mir gibt's nix von der Stange!
Do you offer a satisfaction guarantee?
Eine Geld-Zurück-Garantie gibt es für die Hochzeitsplanung nicht. Was ich dir garantieren kann ist, dass ich mir die Zeit nehme, um Eure Wünsche exakt zu verstehen und dass Euch meine geballte Expertise der letzten 15+ Jahre zugute kommt.
Die pure Hochzeitsfreude: Mit Wedding-Vienna grenzenlos feiern!