Hochzeit feiern im Reich der Steine
Saying YES in an extraordinary place. There, where people normally work.
Edelstein. Schubert Stone-World in the south of Viennais actually a production site for precious stones. Not diamonds and sapphires, but marble, granite and other millennia-old stones are refined here. The old villa, the stone square and the spacious halls create an unusual setting for weddings that have all the amenities of a complete event location.
Besonders – anders
As soon as you walk in, you realise that there is room for many things here. A small, fine wedding can be arranged just as wonderfully as a very large celebration. The diversity of the available rooms makes it possible.
Für eine freie Zeremonie könnt ihr im Pavillon Platz nehmen – eine offizielle standesamtliche Trauung wird in Kürze auch möglich sein.
Weiterfeiern bis in die frühen Morgenstunden? Ja, geht. In der individuell gestaltbaren Stone-Hall ist für viele Gäste ein guter Platz mit euch ausgiebig zu feiern.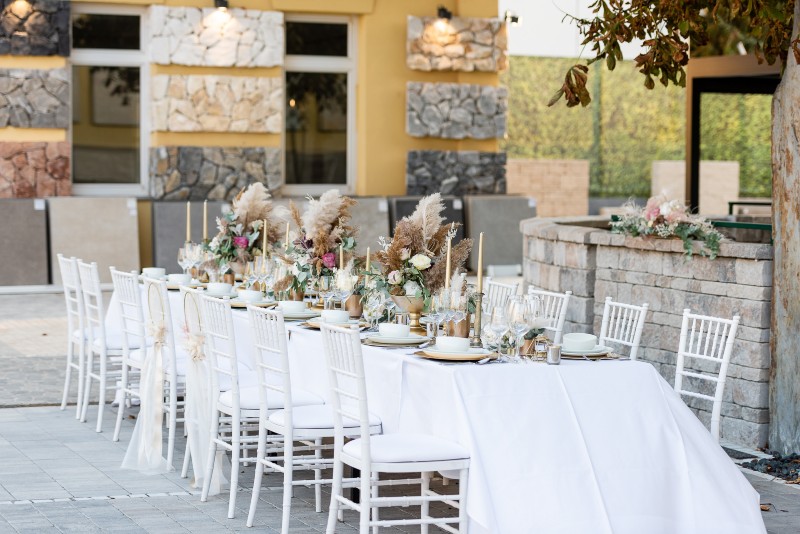 Right for you?
"Von der Stange" ist diese Hochzeitslocation keineswegs. Hier ist individuelle Gestaltung angesagt.
Edelstein. Dieser ungewöhnliche Ort im Wiener Stadtgebiet ist gut, wenn ihr seinen "Working-Space-Charakter" mögt.
Die Villa samt Keller mit Kaminzimmer und Bar ist cosy und kann romantisch und edel gestaltet werden.
Die Stone-Hall ist groß, urban, cool.
Die Verbindung  der Orte ist der weitläufige Platz, der sich für Vieles der Hochzeit eignet.
Wie beginnen?
Einfach.
Vereinbart gerne Euer kostenloses Informationsgespräch.